Gravel Pump is a cantilever and centrifugal pump. Single pump casing structure with cassette connection, has good wear resistance, corrosion resistance and high reliability. Gravel Pump is reasonable in structure, reliable in operation and long in-service life. It is especially suitable for continuous transportation of strong abrasive materials due to too large particles to be conveyed by general slurry pumps. The pumps are suitable for delivering slurries in mining, explosive sludge in metal melting, dredging and so on.
KTG Gravel Pump
Performance
D: 100-800mm
Q: 80-10000m3/h
H: 5-90m
Gravel Pump Typical Application
(1) Coarse Sand
(2) Dredging
(3) Fine Tailings
(4) Coal
(5) Sugar
(6) Paper & Pulp
(7) Mineral Sands
Gravel Pump Feature
1. The KTG Gravel pump is also called hopper dredging pump, it is a single suction mud pump that allows mud to be drawn only from one suction side. The single-stage horizontal cantilever pump adopts a single impeller structure and is widely used in industries such as dredging, mining and mineral processing.
2. A typical feature of such a hopper dredging pump is its integral housing. Other desirable features include high channel and wear resistant wet end sections made of high chrome.
3. Shaft seal selection: packing gland seal,centrifugal seal, mechanical seal.
4. The discharge outlets have 8 positions spaced at 45 degrees and can be selected to meet installation and application requirements.
Gravel Pump Advantages
1. Optimized slurry pump system layout simplifies maintenance operation, ensures long service life, and suit the pump for heavy duty tasks of pumping slurries with large solids.
2. One-piece case and wear-resistant hydraulic parts are easy to replace and repair.
3. Wide flow passage allows a large volume of slurry to pass. The sand and gravel slurry pumps are specially designed to handle high-abrasion applications that ordinary pumps can't even attempt.
4. The gravel slurry pump head is fixed to the mounting base by a few bolts. Users can adjust the clearance between the impeller and suction liner from underneath a bearing pedestal.
5. Shaft seal options: packing gland seal, centrifugal seal, and mechanical seal. Users can easily replace one type of seal with another in order suit the specific pumping application.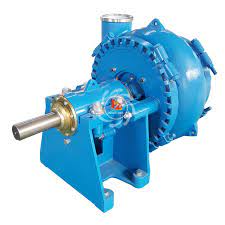 Gravel Pump
Hydraulic Modeling
The wet end parts are cast from hard metal or polyurethane. Even when the dredging pumps are severely worn, they maintain good hydraulic performance. This helps the sand pump to achieve optimum pumping efficiency levels. The 3-bladed impeller increases the centrifugal gravel pump's ability to pass through the slurry.
Shaft Seals Packing Seal
As one of the most commonly used seals for rotating shafts, the gland seals can be placed in a low or full flush arrangement that uses flushing water to prevent media from escaping from the centrifugal gravel pump casing. This seal is suitable for almost all pumping applications. In the case of corrosive solids or high temperatures, polytetrafluoroethylene or aramid fibers are used as the sealing material. In order to further improve the wear resistance of the shaft, a ceramic coated bushing will be used.
Centrifugal Seal-Expeller
The combination of impeller and ejector creates a seal that prevents leakage. This seal, together with the seal or lilp seal used as a closure seal, can handle the sealing requirements of applications where full flush seals are not possible due to lack of water on site, or allow seal water to enter the hopper dredging pump chamber to dilute the slurry.
Installation Types of hopper dredging pump
DC Type
: The output shaft of a motor is directly connected to the input shaft of a pump via a pump coupler. This type of connection is suitable for applications where the speed of the sand and gravel pump is the same as that of the motor.
CV Type
: The pump is driven by a belt connected to the crankshaft of the engine. This way of connection allows for saving space, easy installation, and fast adjustment of pumping speed. The motor is fixed to the motor support frame which is located on the bearing pedestal above the pump.
ZV Type
: Another type of belt drive that allows easy adjustment of pumping speed. The motor is directly fixed to the bearing pedestal. This way of installation is suitable for motors with larger horsepower than is possible with CV type of installation. Due to the installation of motor onto the bearing pedestal, this method helps save installation space.
CR Type: This type of belt drive makes it easier to adjust pumping speed. The installation allows both the motor and heavy duty dredge pump to be fixed to the ground. The motor is installed to the side of the sand and gravel pump. This installation method is suitable for large-power motors.
If you have any interest in our products, please contact us for free to get best deal!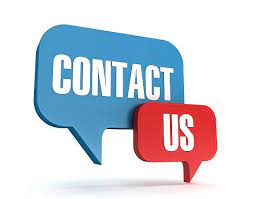 Horizontal Slurry Pump VS Vertical Slurry Pump
Why Do I Need A Slurry Pump?
What Do You Need to Consider before Buying Slurry Pumps?
How to Buy Anti-corrosive Centrifugal Pumps?
What Are the Types of Slurry Pumps?