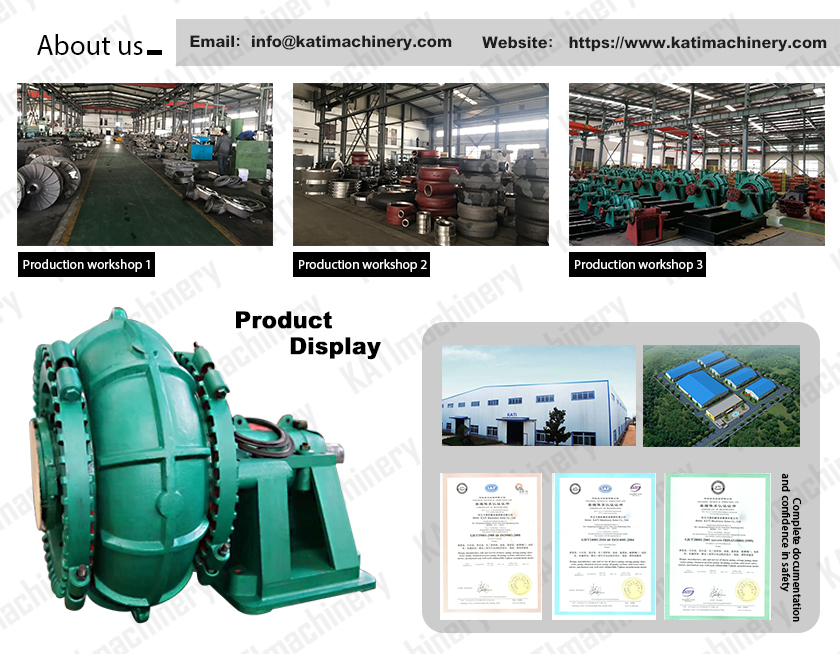 KATI Machinery is a professional supplier of slurry pumps, submersible slurry pumps, vertical slurry pumps water pumps, submersible water pumps, sewage pumps, mud pumps, ceramic lined pumps, chemical pumps, made to order pump parts & our own OEM pump parts.

Hebei KATI Pump Group, established in 2000, has 150 staff, including 15 technical specialists and engineers. KATI has a complete turn key production and assembly capability, with more than 50 sets of electric induction furnaces, intermediate frequency furnaces and 30 sets of CNC and machining equipment. Full production capability for castings, machining, heat treatment, final assemblies, sub-assemblies, and in-house test evaluation for QA/QC control. We have independent design product specialists and advanced technology to improve pump service life and efficiency.

The company has an extensive sales team, advanced production and supply system, providing various components for aftermarket slurry pumps and water pumps for the metallurgical, mining, power, coal and other industrial sectors of the market.

We offer a one stop shop with our in-house foundry, casting high chrome and white iron, machining department, heat treatment department, welding section, assembly department, hydraulic pump testing station and lab facilities with R&D. Current output: 150tons/month of various products and 200 pump assemblies/month.

In order to expand our overseas market, the company has established an international sales division and has copyright agreements with other pump manufacturers on relevant products to ensure that customers get best pricing and high quality.